The Ultimate Fishing Rod Holder.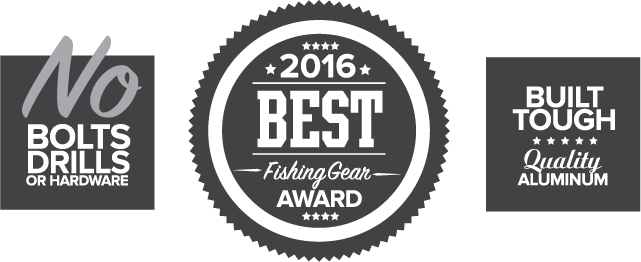 Protect Your Gear and Your Truck.
---
Portarod is unique from other rod transporters because it doesn't require drilling into the bed of your truck. By using the patented Portarod ratcheting crossbar, your Portarod is placed and secured in moments and is removed easily. Designed to fit any truck and adjusted to any angle, your Portarod system will protect your gear and your truck.
The Best Way For Truck-Owning Fishermen to Transport their Rods Securely, Safely and Easily.
Doesn't require drilling into the bed of your truck
Easily customized to fit any truck
Easy to install and easy to remove
Most versatile solution to safely transport your fishing rods
Designed to fit your needs
Available in [3 rod], [4 rod] or [5 rod] options
Single Rod Holders are available if you want to add more
Locks will secure your system and rods from theft
The Best Fishing Rod Rack for Your Truck.



No Drilling
There's no drilling required. While other fishing rod racks require drilling to install, causing permanent damage to the bed of your truck, Portarod was designed to maintain the integrity of your vehicle.
Low Ceiling Access
Portarod also enables you to adjust the angle that your rods sit while in transit, allowing for passage through low ceiling entryways such as garages, roads with low-hanging trees, or restaurant drive-throughs.
Adjust Angle
The patented Portarod ratcheting crossbar is adjustable and allows for a secure fit in any truck. The ratcheting crossbar also allows Portarod to be easily removed at any time. The ratcheting support bar is expandable (53″ – 84″) and will easily fit to any year, make, or model truck. You can also adjust the space between each Portarod rod holder.